The Tape Measure Doesn't Lie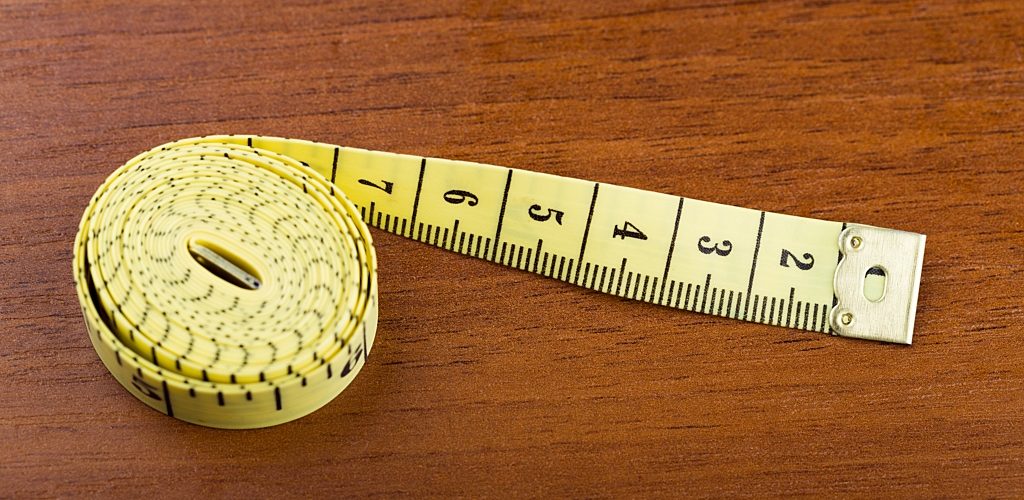 The Goldsmith Clinic's client, Katie, is so delighted with the results that Carboxytherapy is having in helping her banish her 'mum tum', that we invited her to write a blog for the website and tell you in her own words about the journey she is on and exactly what Carboxytherapy is like for her. Enjoy!
Katie's Story:
I am a mum to two young children and the last time I wore a bikini was exactly eight and a half years ago. I have dieted and worked out in the gym religiously but nothing would shift the 'mound' that had developed on my tummy. Instead, I disguised it with an array of tummy control swimsuits, clever clothing and big pants.
Until that is, Theresa suggested Carboxytherapy. Having had Carboxytherapy on my face, I must say I am a convert and have ditched the wrinkle relaxation injections in favour of it. Carboxytherapy has reached the lines around my eyes that the injections never could as well as giving me plumper, younger looking skin. She happened to mention that Carboxytherapy had been shown in some trials to have a similar effect on fat as liposuction. At that moment, my world stopped turning and I went down on my knees and begged Theresa to try it on me. We agreed that I would have six sessions, each a week apart.
I had high hopes. I swore to myself that I would get back on the diet, up my sessions at the gym and, come my summer holiday, I would look like Heidi Klum in a bikini.
Treatment
Theresa set about my midriff with the Carboxytherapy needle, gently inserting it into my 'fat bits' and pumping them with carbon dioxide gas. I'll be honest, it stings a bit in places when the needle goes in and the sensation of the gas entering your body is strange. It feels like a cold liquid is running down your skin. When I have Carboxytherapy in my forehead I get what I describe as an 'ice cream headache'.
After 30 minutes, I was done. I was full of gas, Theresa said the blood would now rush to the area, absorb it and start dissolving the fat cells. I felt absolutely fine and returned to work straight away. In fact, I felt nothing until that night in bed when I could not get cool. At the gym the next day, the minute I started exercising I thought I was going to internally combust! I texted Theresa and she reassured me that it was a sign it was working.
Another side effect was lots of little bruises at the sites where the needle had gone in. They weren't painful and certainly not an issue for me as I didn't intend showing off my midriff for at least five weeks. Buoyed by the news I went to McDonalds Drive Thru on the way home from the gym followed by a takeaway that evening! Less that 24 hours in and the wheel had well and truly come off my diet and things didn't get any better as the week progressed.
The Result
I weighed myself six days after my first Carboxytherapy treatment, convinced that I would be paying severely for my week of gorging. Inexplicably I found that I had lost half a kilo. Convinced the scales were wrong I turned up for my second Carboxytherapy session and sheepishly confided to Theresa about my failed diet pledge. The tape measure was produced and what happened next literally stunned us both into silence. I had lost inches from my waist!
I have now had two Carboxytherapy sessions and, spurred on, I am back on the diet (after this bag of crisps). I'll report back next week with my next set of measurements. Watch out Heidi Klum!