The Goldsmith Clinic invests in life-saving equipment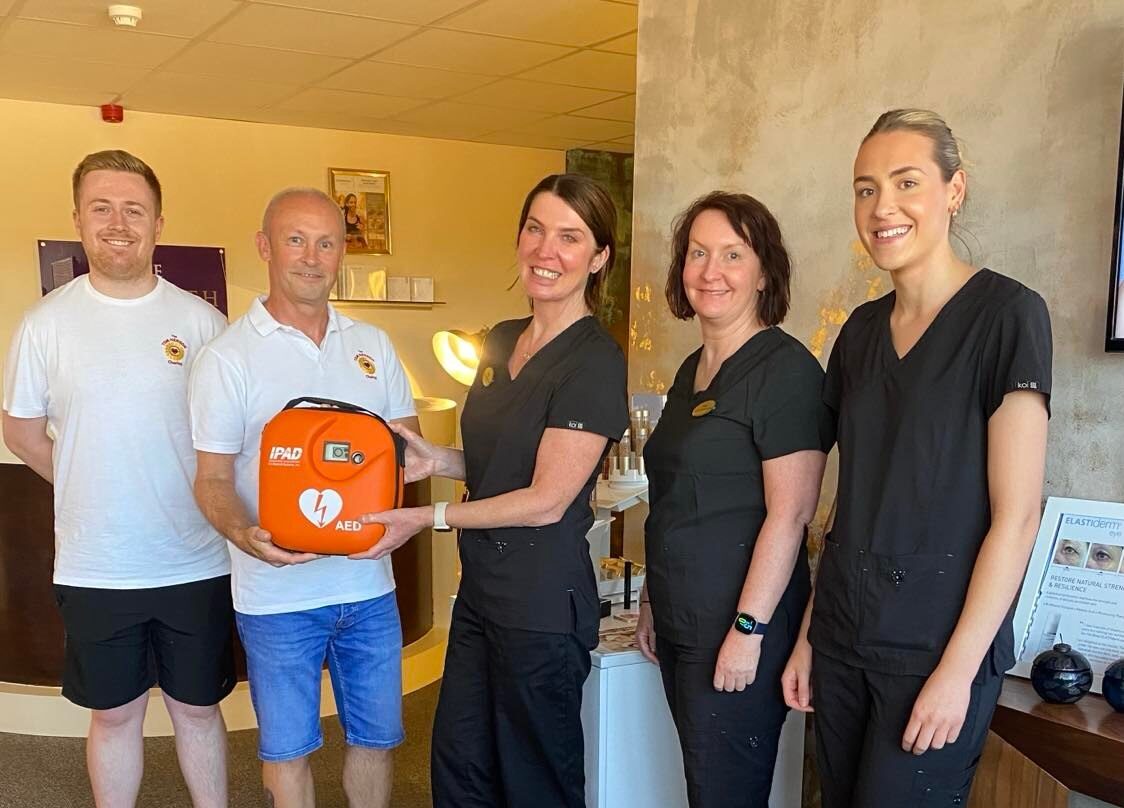 The Goldsmith Clinic, located at 5 Lordsmill Street in Chesterfield town centre, has invested in a life-saving defibrillator which is now registered on the National Defibrillator Network, The Circuit.
This latest addition now means there are 10 defibrillators within Chesterfield town centre, however this will be the first defibrillator located on Lordsmill Street, a busy gateway into the town.
Owner of The Goldsmith Clinic and registered nurse, Theresa Goldsmith explained why she decided to install a defibrillator in the clinic, saying: "Having worked in hospitals and General Practice clinics for many years, I know the importance of having quick access to emergency equipment if something were to happen on site.
With 4 in 5 cardiac arrests occurring away from hospitals, the new defibrillator is a welcome addition to the town centre. If a defibrillator is used within the first 4 minutes of a person suffering a cardiac arrest, their chances of survival can increase to 70%, compared to just 5% if defibrillation is delayed.
In addition to The Goldsmith Clinic, 5 Lordsmill Street is also home to Lucy Shakespeare Personal Training and Sports Therapy and The Sanctuary Beauty Therapy who all have access to the new defibrillator. Staff at all the businesses have been trained in basic life support and how to use the new defibrillator, however the equipment comes with instructions provided if needed.
Theresa added: "The decision to purchase a defibrillator was to reassure clients both in my business and those of others also located in the building that if the worst case scenario occurred, we are prepared. Cardiac arrest can strike anyone at any time, and my priority is ensuring the wellbeing of everyone inside the clinic as well as the general public within the area."