Bikini Ready With Carboxytherapy!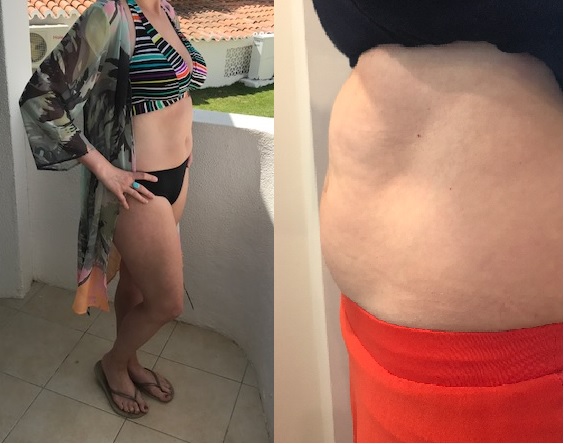 It's fair to say that The Goldsmith Clinic's client Katie, is delighted with the inch loss results she has achieved with Carboxytherapy following just three treatments. Here's an update from Katie following her last blog.
An Update from Katie:
10cms. 10 massive centimetres! That's how much my waist has shrunk by having three Carboxytherapy treatments with Theresa at The Goldsmith Clinic. But I feel like a total fraud.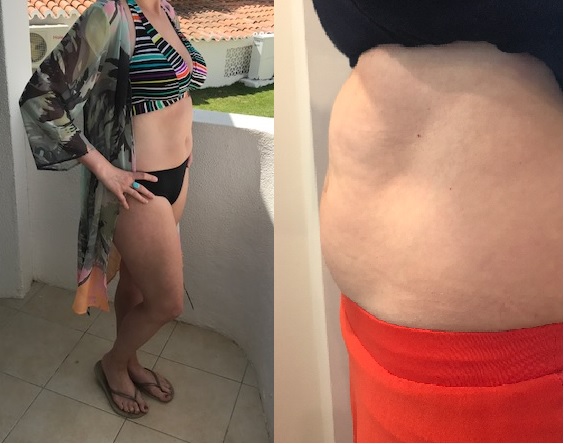 Despite my plans to cut out the cake and count the calories since I started my Carboxytherapy journey, I actually think I have upped my calorie intake. I have, however, kept up with my normal gym routine of two to three sessions a week. And yet the inches have dropped off me. Although my waistbands felt looser I couldn't believe that I had lost anything because of the way I had gorged, until I was measured.
Not only has the circumference of my waist decreased but the oh so attractive post baby overhang has tightened up and the skin on my stomach is noticeably smoother. I look better in clothes and my body's side profile is noticeably different – gone are the lumps.
Having examined myself from every angle imaginable and in every fitting room mirror, including the ones in Next (which I think add pounds to you) I deemed myself bikini ready and purchased my first bikini in at least eight years and……I even wore it on holiday!
More unbelievably, I have another three Carboxytherapy treatments to go as part of my course of six. Will there be anything left of me? I better have another cake just to make sure.
Carboxytherapy treatments start from just £85 per area. To arrange a consultation with Theresa, please call 01246 277750 or email us here.