Love The Skin You're In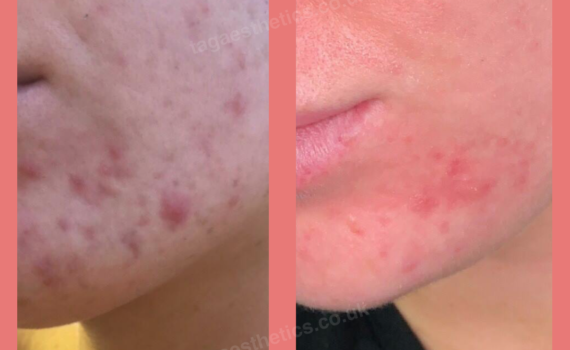 In my clinic I frequently get requests from my patients asking if I can help to improve their skin issues. These requests are for a variety of skin conditions ranging from acne, acne scarring, pigmented patches, lines and wrinkles and dull devitalised skin.
Acne
There are a variety of reasons as to why these skin 'diseases' occur, for example acne can be hormone related, it can be caused by an over production of sebaceous oil which gets trapped under the skin's surface causing spots and blackheads.
Pigmentation
Discoloured pigmented patches are usually caused by sun damage and the discolouration we see is caused by sun exposure which can cause the Melanocyte (pigment cell) to act abnormally and manifest itself as dark patches on our skin. This is why it is of the utmost importance to wear at least a factor 30 SPF to prevent this damage occurring in the first place, this needs to be a good quality such as Obagi sunscreen and should be applied separately to the SPF contained within moisturisers and make up.
Wrinkles
Wrinkles can be a sign of ageing skin but can also occur prematurely due to sun and sunbed exposure.
The good news is that The Goldsmith Clinic has a variety of solutions for these common skin conditions. Theresa is a registered supplier of the renowned medical skin health products by Obagi which have protocols for a variety of differing skin conditions. The use of skin needling and growth factors are useful in the promotion of youthful, glowing skin and helping to reduce acne scarring. Theresa uses a variety of chemical peels to help resurface the skin giving you a glowing revitalised look.
If you want to achieve skin to be proud of contact Theresa for your personal skin assessment on 07896 485 429.
This particular Goldsmith Clinic patient is eight weeks into an 18 week Obagi Nu-derm program, as you can see from the pictures her previously dull, acne scarred skin is in a process of glowing transformation.