February Special Offer – Micro Needling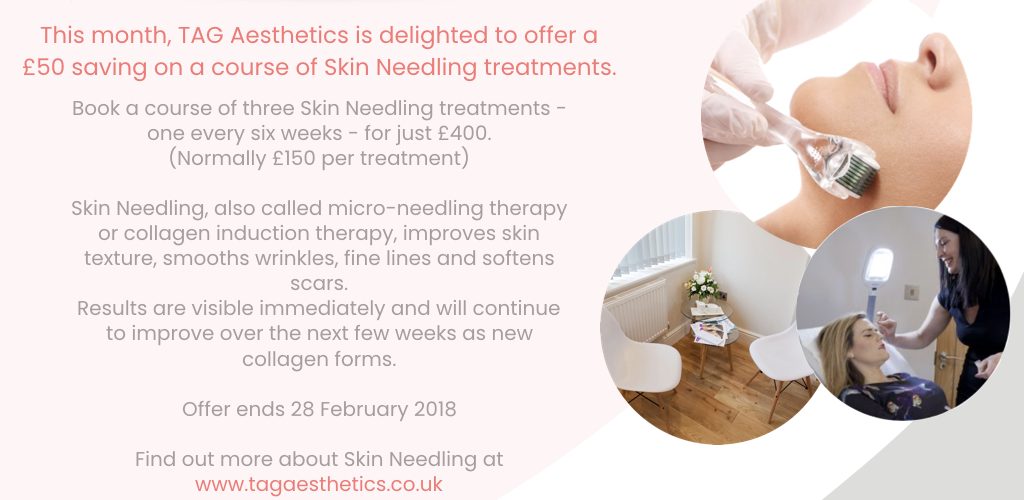 Each month, The Goldsmith Clinic will be bringing you a new special offer. In February, we're delighted to offer three sessions of skin Skin Needling for £400. Usually priced at £150 a session, this special offer represents a £50 discount.
Skin Needling is a minimally-invasive, non-surgical and cosmetic procedure for facial rejuvenation that involves the use of a micro-needling device to create controlled skin injury. It's also often referred to as a non ablative skin treatment. This means that the deeper parts of the skin are treated without removing the top layer of skin.
The controlled injury triggers the body to fill these micro-wounds by producing new collagen and elastin which improves skin texture, smooths wrinkles, fine lines and softens scars. It can be very effective on acne scarring.
Results are available immediately but also improve further for a number of weeks after treatment as new collagen begins to form.
As with all treatments at The Goldsmith Clinic, they are performed by Theresa herself, a registered nurse practitioner.
Get in touch today to book your Skin Needling sessions.