A Tribute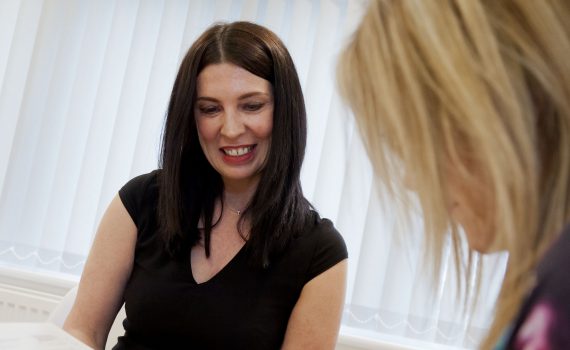 One of my earliest memories is of myself in a striped nurses uniform and a cape pretending to be a nurse, probably at around the age of 4 years old. I had always dreamed of being a nurse even at an age where I didn't really understand what being a nurse meant. My mum thought the drive for my chosen path was due to my 'love of gore', she might be right, but for me it was, and still is, so much more than this.
Becoming a Nurse
When I started my nurse training in May 1991 a 'good nurse' was pretty much how you would expect the stereotypical nurse to be: knowledgeable, diligent, compassionate and driven to promote the well-being and best interests of all patients under their care.
Over the past 29 years, the fundamental elements of nursing have remained the same. However so much has changed; things I would never have dreamt could have happened for nurses. During my years as a nurse I've had the opportunity to study for – and achieve – 2 degrees; pushing the boundaries of traditional nursing. My advanced nursing practice of today has taken my nursing beyond my wildest dreams, much of the work I do on a daily basis would previously have only ever been performed by a doctor.
My Nursing Career
I feel that my nursing career has put me in such a privileged position. I have been able to help and support people through the very best and saddest times of their lives. For every one of my patients, whether I meet you working within the NHS as an Advanced Nurse Practitioner or within my private aesthetic practice, my relationship with you and the trust you put in me is one of the most important aspects of my job. Within my aesthetic practice I have the luxury of time; I am not bound by 10 minute slots as in General Practice. As a result, my aesthetic patients and I forge strong bonds – helping me to really know you and develop treatment plans personalised for you and no-one else.
So as I gather my evidence for my mandatory 3 yearly revalidation with the Nursing and Midwifery Council, I think what my code of conduct means to me. I can say without a doubt that the cornerstone of my nursing practice remains the same now as it was on that first day of my nursing career on Monday 6th May 1991. In every interaction I have with you, I uphold my code of conduct and work to the following principles 'prioritise people, preserve safety, practice effectively and promote professionalism and trust'.
These principles are the guarantee I give to you when you choose me to carry out your aesthetic treatment. Although not widely known outside of the medical sphere, all medical professionals are bound by their codes of practice and conduct. If you are considering an aesthetic procedure this guarantee is something not to be ignored; it gives you assurances which you would not have with non-medically qualified practitioners.
A Tribute
A final thought and tribute to the person who made all of this possible for me and every other registered nurse. Florence Nightingale, the founder of the nursing profession, is responsible for nursing as we know it. Without Florence, the modern day nurse would not have the status and opportunities to excel and offer our patients the quality service that we do. Here's to Florence and all registered nurses!
The Nursing and Midwifery Council also have a useful online register where you can double-check the registration status of any nurse claiming to be registered in the UK. I encourage anyone looking into aesthetic treatment to do their research when deciding who to trust with their treatment and the Nursing and Midwifery Council register is a useful tool.